AUTHOR-PLAYWRIGHT–THE MINISTRY INVOLVES CREATIVE AND INSPIRATIONAL WRITING AND DRAMA WITH EXPECTATIONS OF PRODUCING FILMS. COOK-GODFREY PRODUCTIONS WAS CREATED IN 2022 FOR THIS PURPOSE. SEE THE SEPARATE PUBLISHING PAGE FOR MORE DETAIL AND NEWS FOR COOK-GODFREY PRODUCTIONS.
Setting the Gospel in motion through writing, drama, song, dance, & film!
Worshipful Ministries was birthed out of a heart's desire to stir and arouse the Body of Christ to spend more intimate, quality time with the Father, and also to encourage the Body of Christ to use writing, dance, drama, poetry, creative expression, and the production films to minister to the Body of Christ.
The ministry offers books, inspirational teachings, praise and worship dance mentoring workshops, stage productions, and speaking engagements. The author's link for books is amazon.com/author/denisecookgodfrey.
DANCE MINISTRY
We can help you start a dance ministry as well as use drama as a way to serve your community and represent Christ!   We teach "beginner" dance choreography tips for creating anointed, dynamic dances that will touch the Father's heart and the people you serve.  Please email us at dcookgodfrey@gmail.com
Courses and Books
We also have online courses for writing and directing gospel stage plays and writing your first book! Please email us at dcookgodfrey@gmail.com for more detail.
Denise Cook-Godfrey, Minister-Author-Playwright-Liturgical Dance Educator
Video Clips and pics of Dance Ministry
Watch the choreography of "Oceans" by clicking the link below. Enjoy!
Watch the choreography of the song:  "Alabaster Box" by clicking the link below.  Enjoy!
https://www.youtube.com/watch?v=
Dance Coursebooks for Teens and Adults
HUNGER IS THE ESCORT INTO THE PRESENCE OF GOD!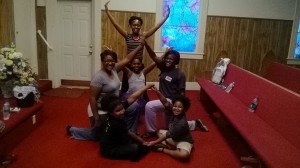 COOK-GODFREY PRODUCTIONS IS WELL UNDERWAY! WE PUBLISH NOVELS AND STAGE PLAYS! SEE OUR PUBLISHING PAGE FOR MORE INFORMATION!