Minister Denise has devoted her life to God in true worship and desires to be used to motivate, inspire, and arouse the Body of Christ to worship God in Spirit and in Truth.  After ministering at the local city jail for about eight years, she accepted her public call to ministry in late 2006 and is a licensed Minister of the Gospel of Jesus Christ.  She has ministered at Women's Conferences and other services locally.  Minister Godfrey also can be heard each second Sunday of the month on WFEB Radio 1340 AM at 6:30 a.m.
The ministry also involves teaching the Body of Christ to utilize the arts such as praise and worship dancing, interpretive movement and expressive signing, drama, and poetry within the local church in order to bring edification, comfort, exhortation, and deliverance. The goal is to set the gospel in motion in order to provoke transformation!
Minister Godfrey has received certification and training as a Liturgical Dance Educator. She has written several books, Gospel Stage Plays, and Poetry over the years.
Minister Godfrey is currently the director of the dance and drama ministry at the New Beginning Ministries where she serves also as one of the Associate Ministers under the covering of Overseer Erastus Godfrey and Pastor DeForest Godfrey.  She is the wife of Assistant Pastor DeForest Godfrey, the mother of two children, and is a loving grandmother.  Minister Godfrey enjoys writing, aerobic exercising, dancing, and just spending time with her family.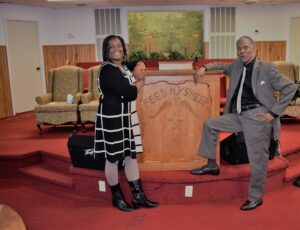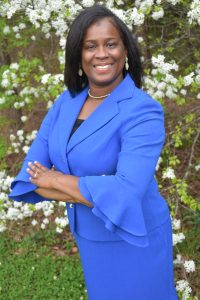 [contact-form][contact-field label='Name' type='name' required='1'/][contact-field label='Email' type='email' required='1'/][contact-field label='Website' type='url'/][contact-field label='Comment' type='textarea' required='1'/][/contact-form]