Christian Fiction & Inspirational Book Reading Event coming May 10th-11th, 2021
There will be free books given away!  Also, aspiring authors…you won't want to miss this opportunity to be STIRRED!!
SUBSCRIBE USING THE FORM BELOW AND YOU WILL BE ENTERED INTO A DRAWING TO WIN FREE BOOKS!  ALSO TAKE A LOOK AT THE DYNAMIC AUTHORS YOU WILL BE MEETING AT THIS EVENT VIA FACEBOOK LIVE!
CLICK HERE:
https://mailchi.mp/worshipfulministries/christian-fiction-inspirational-book-reading-event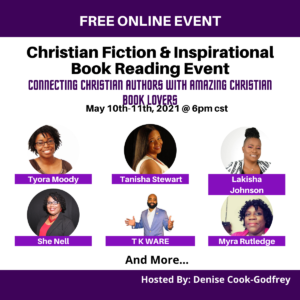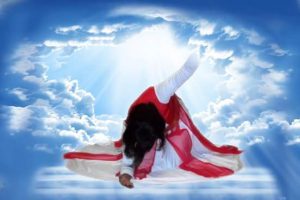 Worshipful Ministries was birthed out of a heart's desire to stir and arouse the Body of Christ to spend more intimate, quality time with the Father, and also to encourage the Body of Christ to use writing, dance, drama, poetry and creative expression to minister to the Body of Christ.
The ministry currently offers books, inspirational teachings, praise and worship dance mentoring workshops, and speaking engagements.  The author's link for books is amazon.com/author/denisecookgodfrey.
We can help you start a dance ministry as well as use drama as a way to serve your community and witness for Christ!   We teach the "beginner" dance choreography tips for creating anointed, dynamic dances that will touch the Father's heart and the people you serve.  Please email us at dcookgodfrey@gmail.com
We also have online courses for both writing and directing gospel stage plays and writing your first book! Email us at dcookgodfrey@gmail.com for more detail.
Watch the choreography to "Oceans" by clicking the link below.  Enjoy!
Watch the choreography to the song:  "Alabaster Box" by clicking the link below.  Enjoy!
https://www.youtube.com/watch?v=
HUNGER IS THE ESCORT INTO THE PRESENCE OF GOD!