Visit the author site for Denise Cook-Godfrey for detail on books.  You can order paperbacks from this site or amazon!  Books are also available in kindle format on the Amazon site.  Here is the amazon link: amazon.com/sherryl-Denise-Cook-Godfrey/e/B00B8KDHH4
(click the above link for book descriptions and pricing)
GENRES:  CHRISTIAN FICTION & NON-FICTION, SELF-HELP, INSPIRATION, WORKBOOKS & DEVOTIONALS
CHRISTIAN FICTION:
All Churched Out: The Weary Wife of the Pastor Books 1-3 released in November 2022-January 2023
CLICK HERE TO ORDER THE "ALL CHURCHED OUT" COLLECTION:
Here is what readers are saying:
All Churched Out
May 21, 2023
This book was and is awesome. I have learned a lot of real-life situations through reading this book. Do not bypass reading all three books please you will be blessed seriously.
great content
March 25, 2023
Good series with Christian perspective. Very relatable and interesting storyline. Highly recommended for a new read. Finished in a week.
What a series!
March 7, 2023
I absolutely enjoyed this whole series from book one to book three. Now I was hoping that they would seriously change the name of the Church lol. I was disappointed that they concentrated more on giving classes about the New Age(which is of the Occult) but not Adultery, Fornication, and Divorce which is what plagues the Church and Christians to this day. However all three books are five star reads and I highly highly recommend.
RELEASED IN JANUARY 2022!


CLICK HERE TO ORDER THE "UNEQUALLY YOKED" SEQUELS #1 AND #2
https://www.amazon.com/Unequally-Yoked-Pleasures-lasts-Season-ebook/dp/B01MXLQH0I
https://www.amazon.com/Unequally-Yoked-Reaping-Denise-Cook-Godfrey-ebook/dp/B084D8TSSS
CHRISTIAN NON-FICTION & INSPIRATION:
CLICK HERE TO ORDER "WORSHIPPING GOD: SERVING GOD https://www.amazon.com/Worshipping-God-Serving-God-Mary-Martha-Syndrome-ebook/dp/B00B8K8C4M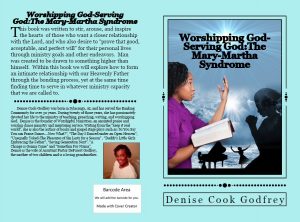 WORKBOOKS FOR LITURGICAL DANCE
BIBLE DEVOTIONALS: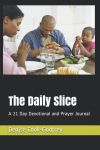 TRAILER FOR "ALL CHURCHED OUT"
Watch the Trailer of the "Unequally Yoked Series" books below:
[contact-form][contact-field label='Name' type='name' required='1'/][contact-field label='Email' type='email' required='1'/][contact-field label='Website' type='url'/][contact-field label='Comment' type='textarea' required='1'/][/contact-form]