SO YOU SAY YOU FEEL THE PULL TO PRAISE DANCE…NOW WHAT?
"Does your baby leap on the inside whenever you experience someone else's dance ministry presentations? Do you feel the call but need help getting started?
I can help you. Enroll in the "Lyrical Basics for Liturgical Dancers" E-course today!
The six-week course is self-paced with the option of one-on-one consultation with the Instructor via an online platform. Plus there are opportunities for other live discussions with other dancers via ZOOM and or Facebook Live when available.
PLEASE EMAIL DENISE FOR MORE DETAILS AT dcookgodfrey@gmail.com
PLEASE SEND AN EMAIL TO THE DANCE INSTRUCTOR FOR A FREE CONSULTATION AND TO GET STARTED ON YOUR PRAISE DANCE JOURNEY. EMAIL DENISE AT dcookgodfrey@gmail.com

The "Liturgical Dance Ministry Basics "E-Course is only available at various times. If you are interested, please let the instructor know by emailing Denise at dcookgodfrey@gmail.com
SPECIAL ANNOUNCEMENT!!!
DO YOU FEEL A HOLY DISSATISFACTION WELLING UP ON THE INSIDE AS A PRAISE DANCER? ARE YOU IN SEARCH OF THE DANCE FROM HEAVEN? I CAN TEACH YOU TIPS AND DYNAMICS FOR DEVELOPING A MOVEMENT THAT WILL GIVE BIRTH TO DESTINY, PURPOSE, AND THE WILL OF GOD. ENROLLMENT COMING DURING THE WEEK OF JUNE 28, 2020, AND WILL BE OFFERED AGAIN IN OCTOBER 2020…
UPDATE:  Our FIRST COURSE WAS A HUGE SUCCESS!  IF YOU WOULD RATHER TAKE THE COURSE AS A SELF-PACED COURSE WITHOUT ENROLLING…YOU MAY DO SO BY PURCHASING THE WORKBOOK AND EXECUTING THE SELF-PACED ASSIGNMENTS.  PURCHASE HERE FROM THE WEBSITE BY SELECTING THE "BUY NOW" BUTTON UNDERNEATH THE WORKBOOK HEADING. YOU MAY HAVE TO SCROLL DOWN TO THE VERY BOTTOM TO FIND THAT BUTTON OR IT MAY BE ON THE SIDEBAR OF THE SCREEN. THANK YOU…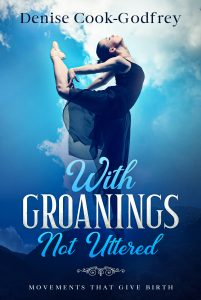 There is still time to book a workshop or mentoring session; however, you must hurry!!!  I only have room for one workshop and only a few mentoring sessions, as my schedule will not allow more than this.  Contact me via instant message on Facebook at Denise Cook Godfrey or leave a reply here!  You can choose as many mentoring sessions as you need in order to work out a plan to meet your dance goals. Virtual workshops are also available. The email address is dcookgodfrey@gmail.com    
Adult Dance Choreography Workshops Available
ONLINE DANCE MINISTRY DURING 2020-Choreography taught online
CLIP OF AN EXAMPLE ONLINE ASSIGNMENT
Ministry in Dance with the Youth
INTERPRETIVE DANCE TAUGHT DURING A PRIVATE WORKSHOP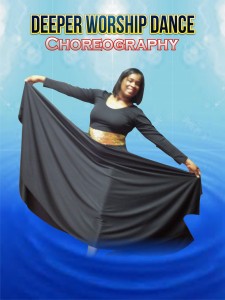 My name is Denise Cook-Godfrey and my passion is to teach worship dance leaders how to choreograph their own anointed, dynamic dances for church services as well as other community events that will bring healing, and encouragement, and also will minister effectively to the audience you are serving!
Worshipful Ministries is now offering praise and worship dance workshops for beginner dance ministries who desire to take the ministry to the next level! Perhaps you have limited technical dance training and skills—-no worries! These workshops are designed to give the dancer excellent and anointed choreography tips that will minister to the heart of God and to the people you are serving.
Here is what you take away from the workshop:
What the bible says about dance
How to use expressive gestures and dancing with the face
Learning to create choreography that leaves a memorable impression in the heart of the audience. You will not learn just one dance, but you will learn how to choreograph any dance for your ministry!
Some basic technical dance moves from ballet and modern that can be used in your dance choreography
For the leaders, excellent administrative tips that will assist in staying organized
To book a workshop or to discuss in detail, contact Denise Cook-Godfrey via email at mail to dcookgodfrey@gmail.com or via inbox message on FaceBook at Denise Cook Godfrey. Workshops are offered to private groups, public groups, or private solo sessions.
*Beginners, I can teach you right now how to take your dance ministry to the next level. Email me for more information at email to dcookgodfrey@gmail.com God bless your dance! Listen to past testimonies of how the ministry has been a blessing to others.
READ THE FOLLOWING TESTIMONIES FROM OTHERS WHO HAVE COMPLETED DANCE MENTORING UNDER OUR MINISTRY OR WHO HAVE WITNESSED OUR DANCE MINISTRY IN ACTION:
"I gained several things from the worship dance mentoring through Minister Denise Cook-Godfrey. Some came from one-on-one teaching, some from just being in her presence and experiencing her worship in dance, some from listening and seeing her operate and minister through the spoken word: Just a few things I experienced. .. 1. It's possible to dance with technique and still be anointed. 2. It's ok to want to perfect your gifts and talents. 3. You are to operate in the spirit with dance (prophetic, war cry, worship, praise, etc) just as you do any other spiritual gift. 4. Your level of intimacy in your relationship with God flows over into your dance ministry…Having a heart for the people and particularly the younger generation, Minister Denise wants to develop the people spiritually and physically to be the best at who and what God has called them to be. It's all about love and service to God.
The dance worship mentoring is very much recommended and I learned things I can incorporate into my own ministry as well as the children's dance ministry."
LaShayla Cochran, Dance Coordinator for Freewill Worship Center, Goodwater, AL
"I recently got to see Denise present a piece that was self-choreographed to "Alabaster Box". She was able to take me as well as the others watching her, through space and time and use dance as an act of testimony and deliverance. I told God, what a wonderful thing He had done through her and then told her myself afterward. It's always an honor and a treat to see a dance daughter, such as Denise, branch out on their own and carry the torch of dance ministry to touch others and cause a ripple effect in the Kingdom of God!"
Minister Jeanna Sumners
"Disciples of the Dance" – Author (Book)
Dance and Performing Arts Co. – Assistant Director
www.itsmyo.blogspot.com
www.dancediscipledevotionals.blogspot.com
Facebook: Disciples of the Dance
"My experiences under Sister Denise's mentoring classes were amazing! I was so nervous and scared in the beginning. She made me feel so calm and at ease. She showed patience. Her dedication to God also leaked out to dedication to me. I learned a lot from her. Sister Denise is a great Teacher and Woman of God!"
Bridgette Truss
*Hope that you enjoy this prophetic dance clip. Claim it for yourself!
Watch a clip of the choreography to scripture that the dancers completed using the dynamics learned during the workshop: https://vimeo.com/121615371
A picture of me and the women that attended "Its Your Season Dance Workshop" on March 7, 2015. We had an amazing time together. I have also posted 2 other photos from the workshop.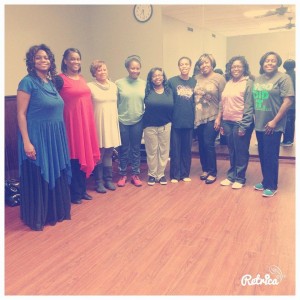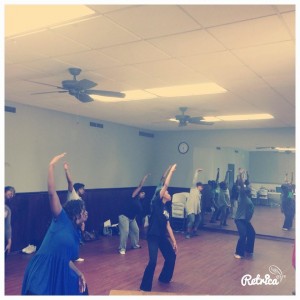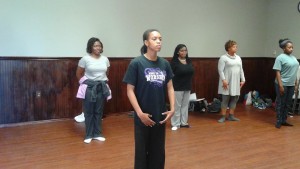 [contact-form][contact-field label='Name' type='name' required='1'/][contact-field label='Email' type='email' required='1'/][contact-field label='Website' type='url'/][contact-field label='Comment' type='textarea' required='1'/][/contact-form]