This morning upon waking and snoozing and waking again, and dreaming and awakening again, I began to think of all the overwhelming responsibilities and activities on my plate.  Immediately the Holy Spirit interrupted my thoughts with a portion of this scripture from Proverbs 16:3:
Roll your works upon the Lord [commit and trust them wholly to Him; He will cause your thoughts to become agreeable to His will, and] so shall your plans be established and succeed.
I soon got out of bed and read this verse over and over and began to declare and decree the success of every plan because I intentionally committed my works to God's Hand. I also asked that He grace me to know His will and timing.  This is a true recipe for success in all that we are doing and plan to do for the Kingdom of God.  It is easy to get overwhelmed but when we take the time to trust God to keep His word after we have truly given these works over to Him, we can make it.  We do not have to be swamped and overwhelmed.  But how?  This is the famous question that I often ask the Holy Spirit when He tells me something.  I realize that the answer most times is a progressive learning process.  In order for our plans in ministry or any other area to succeed, we have got to cast our cares (worries and anxieties) on the Lord as well as believe that God is working alongside us.  We do this through meditation, prayer, and worship on a daily basis.  We keep our mind renewed so that the activity itself will not drain us and take our joy!
Thanks for reading.  Remember to enjoy your journey.  Roll those works on the Lord and keep your mind free from the clutter of worry, doubt, fear, and any other hindering thoughts from the enemy.
Love,
Minister Denise Cook-Godfrey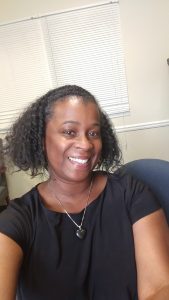 [contact-form][contact-field label="Name" type="name" required="true" /][contact-field label="Email" type="email" required="true" /][contact-field label="Website" type="url" /][contact-field label="Message" type="textarea" /][/contact-form]