Worship Dancers…your task is rewarding. Do you know that you were anointed by God to undo oppression, encourage, edify, and preach through your dance?! This is indeed an important assignment; however, there will be times when your ministry will be attacked from every corner! It will be as if you are dancing among the very hounds of hell! Satan will ensure that you are distracted, hated, and persecuted.
"Psalms 18:5 -The sorrows of hell compassed me about: the snares of death prevented me.
How do you face these hounds in the midst of the ministry? When you actually know that there are ones among you who are not for you? How are we gonna dance? Well, it's like God told the Prophet Jeremiah in Jeremiah 1:8, we are to go forth UNAFRAID of their faces, for our God is with us! God dances over us in love, and He dances with us in warfare! The next time you feel the fierce and fiery darts of hell coming against you before, during, and even after dance ministry, just know that you can bind the spirit of fear and that God is with you. Dance anyway! Dance afraid if you have to, but just dance! The hounds of hell may be at your heels compassing you about, but go ahead and compass about in the wind and wings of the Spirit of God as you twirl, turn and leap! God always wins! He is the Champion!
Minister Denise Cook-Godfrey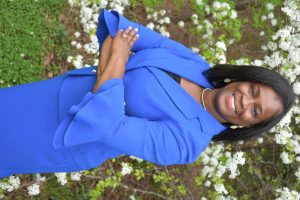 Have you read the newest release by Minister Denise Cook Godfrey? Check out "Unequally Yoked" and other inspirational readings here: https://www.amazon.com/sherryl-Denise-Cook-Godfrey/e/B00B8KDHH4
[contact-form][contact-field label="Name" type="name" required="true" /][contact-field label="Email" type="email" required="true" /][contact-field label="Website" type="url" /][contact-field label="Message" type="textarea" /][/contact-form]