I'm reminded that although some of us have received awesome promises from the Lord concerning the blessings and transformations that are to take place this year.  For several of us, the wait is simply over, and we are advancing toward our "due season".  However, this does not mean that there will not be mountains, rivers, and other DETOURS on our way into our promised land.  The enemy is already hitting below the belt.  He will not play fair (as if he ever did anyway!).
Hold fast to the word of God.  You will make it to the other side THIS YEAR!  Don't faint along the way.  One verse that is giving me hope this morning is this:
The LORD is good, a strong refuge when trouble comes. He is close to those who trust in him. (Nahum 1:7 NLT)
Yes, the Lord is close to us.  He is near to us and very intimate with us as we draw near to Him during the difficult detours that we are probably facing now and in the near future.  Rest confidently in His word and know that His word will come to pass for you this year!
This is Author Denise Cook-Godfrey (Author D), and I am encouraged and pray that you are too!  Complete the form below to join our mailing list and receive inspiration into your email from time to time!  Check  out inspirational books by this Author at https://www.amazon.com/sherryl-Denise-Cook-Godfrey/e/B00B8KDHH4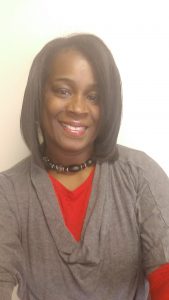 [contact-form][contact-field label="Name" type="name" required="true" /][contact-field label="Email" type="email" required="true" /][contact-field label="Website" type="url" /][contact-field label="Message" type="textarea" /][/contact-form]