So….what happens when the "thrill is gone" from your song and dance???  Its funny how those old fashioned blues songs that your Dad listened to when you were a child always has a way of creeping back into your head.  The "Thrill is gone" is the title of one of those blues songs that I remember hearing as a child; however, I do not quite remember the rest of the lyrics nor the Artist.  So, what are we actually talking about here in relation to the praise dance?  Have you ever experienced those times when you completely lose your fire and desire for the song that the Lord gave you five or six weeks ago?  You have choreographed, you have listened to the song over and over again, you have practiced and prepared but now…..the fire and passion that you had when the Lord first gave you the idea for ministry seems to have faded away.  You may not even like the song anymore!  What are we to do in this instance.  Well, I have experienced this a number of times.  As I thought on this just today, the Lord reminded me of some profound truths that I would like to share:
First, pray and ask our Father to take you back to the place where you first received the inspiration and to rekindle that fire and passion that you had at first.

Next, it is a good idea to revisit the song's narrative and meaning.  Look up a couple of scripture references that speak to the meaning of the song.  Meditate on the verses of scripture in order to stimulate your faith and regain your focus.  You may have already meditated on verses at the onset so just go back to these verses if that is the case.

Change your mindset!  Realize that if God truly gave you the command to minister this particular song, then He has not changed His mind!  Realize that it is never about us and what we like.  It is always about His purpose, plan and intent for the song and the ministry.

Finally, know who you are ministering to.  Minister to the Lord in worship and by faith, minister to His people after you have spent that extra time ministering to Him!  It is not about what we do but about who we be!  We are His children.  We walk by faith and not by sight.  We minister in dance by faith and not by feelings.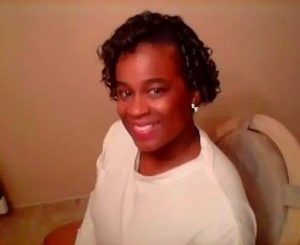 Denise Cook-Godfrey
Minister/Author/Play-Writer/Liturgical Dance Instructor
www.amazon.com/author/denisecookgodfrey